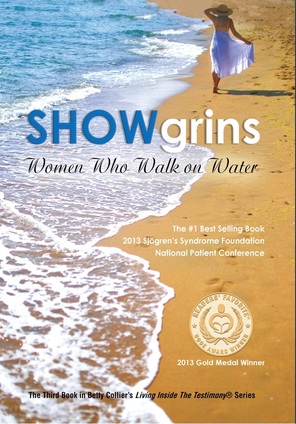 A Beautifully Written, Award-Winning Book
Nationally-Acclaimed by the
Sjogren's Syndrome Foundation CEO
This book will captivate you as you read the five inspirational stories of courage, determination and spirit from women who refuse to define themselves as only Sjogren's patients. Join them on their journey of self-discovery as they reclaim their lives and find new purposes and meaning to how they can make a difference and be the women they always wanted to be.
~Steven Taylor, Chief Executive Officer,
Sjogren's Syndrome Foundation
---
---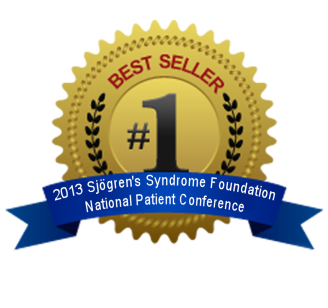 SHOWgrins, the #1 bestselling book
ABOUT THE BOOK:
Bestselling award-winning author Betty Collier has intricately woven a beautiful, edifying and inspirational book that informs readers of Sjogren's syndrome - its signs and symptoms, diagnosis, medication and treatment, complications, and other related information. Betty brings into the limelight the cases of Cathy Taylor, Estrella Bibbey, Judy Kang, Lynn Petruzzi, and Paula Beth Sosin. These five extraordinary women opened their hearts and shared their Sjogren's stories with the world for everyone to understand more about this chronic illness to help increase awareness and expedite new diagnoses and treatment options. Through the heartwarming stories of these five women and the intimate details of their journeys, millions will be inspired, encouraged, and motivated to face the crossroads in their lives.
For more information about Sjogren's syndrome, click here:
sjogrens.org
---
---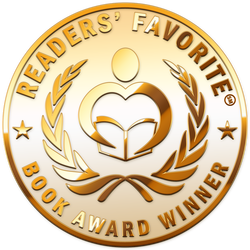 "SHOWgrins" is Golden!
Gold Medal Winner in the 2013 Readers' Favorite International Book Award Contest

Betty attended the annual awards ceremony in Miami on November 23, 2013 and brought home the gold. Over 250 authors and guests from as far away as Singapore, India, the UK, Pakistan, and Australia attended, including contestants that range from first-time, self-published authors to best-sellers, as well as Hollywood celebrity authors.

---
---
About the Author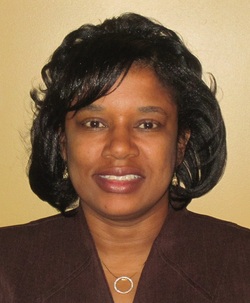 Betty is a nurse by profession, author by passion, and story teller by the grace of God. Her desire is to help readers discover that we all live inside testimonies meant to be shared to help inspire and encourage others. You'll find yourself laughing, crying, rejoicing, and soul-searching all at the same time as her "Living Inside The Testimony" Book Series take you on a roller coaster of emotions and self-enlightenment. Discover the inspiration, faith, hope, humor, and love we all have in common as this #1 bestselling award-winning author shares her own personal testimony in her first book, followed by the remarkable testimonies of others in all the books that follow. Her ability to take profound moments in reality and put them into such emotionally packed words is absolutely incredible and will grip you from the very beginning and never let go.
Click here for more information about Betty's Living Inside The Testimony Book Series
---