What is the Sjogren's Syndrome Foundation (SSF) and Team Sjogren's?

The only national non-profit organization dedicated solely to fighting Sjögren's syndrome through research, education, and awareness. The SSF supports and educates patients and their families, increases public and professional awareness, and provides grants for research into new treatments and finding a cure. With your generous support, they will continue to meet the needs of millions of people with Sjögren's and those who care about them.
Click here to visit the SSF website.
Team Sjogren's (click picture to enlarge)

Team Sjögren's is a marathon training program to help raise awareness and funds towards research into a cure for Sjögren's. Betty joined the team in Nashville and completed the half marathon in nonstop drenching rain for the entire 13.1 miles. The following day, she hosted a SHOWgrins book signing at Barnes & Noble at Vanderbilt University to continue increasing awareness and raising funds

---

After reading the headlines that tennis pro Venus Williams suffers from Sjogren's syndrome, author Betty Collier discovered she had many of the same symptoms. This began her quest to share the journeys of five other remarkable women battling this incurable illness. Her passion for increasing awareness of this silent disease took her beyond the inspirational stories she had written about to the rain soaked streets of Nashville, TN where she ran with Team Sjogren's on April 27, 2013 in the Country Music Marathon and Half Marathon. Betty's generous race sponsors helped her raise over $2,600 to donate to the Sjogren's Syndrome Foundation as a member of Team Sjogren's.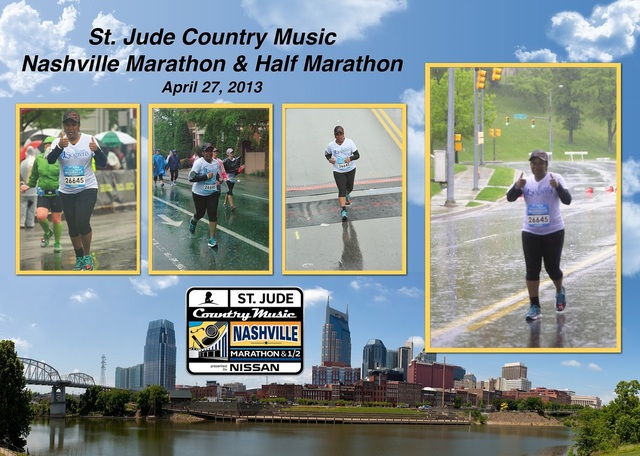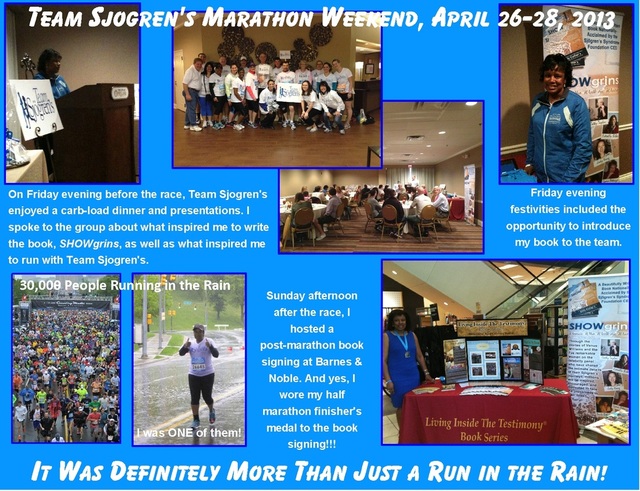 Team Sjögren's California was founded in 2010 by Estrella Bibbey, a Sjögren's patient and young mother. Estrella is also one of the "Fab Five" on the celebrity panel in the book! Betty and her husband, William, joined Estrella and the rest of the team for "Six Miles for Sjögren's" as part of the Wharf to Wharf 10K Race from Santa Cruz to Capitola, CA on July 28, 2013 to help raise funds for Sjögren's research. The team has raised over $100,000 for the Sjögren's Syndrome Foundation in 4 years. Click here for more information about Team Sjogren's California
Team Sjogren's California Founder and Director, Estrella Bibbey, and her husband, Jerry, along with Betty and William

The funds that Betty and William helped raise for Team Sjogren's California help to support patient services to Sjogren's patients and their families, increase national awareness, as well as provide funding towards cutting-edge research with the hope of improving the lives of Sjogren's patients.